A development program is a months-long series of trainings, workshops, experiences, quests, coaching, and mentoring. We love such programs because they really develop the abilities of the participants and change their attitudes through their long-term and synergic effects (unlike one-off trainings). The effects and impact are multiplied even more when leadership roles (managers, team leaders, product owners, agile and other coaches) go through the programs because they involve their teams and the people around them in the change and transformation.

Designing a program to truly have an impact while engaging participants is a very complicated task. Fortunately, there are many proven principles and practices to approach the solution successfully.
deep knowledge of principles and patterns for creating learning paths and loops

custom modules covering entire topics as well as basic building blocks such as Quests (prepared challenges that participants complete) and gamification mechanisms

connection with a partner on your side who knows the target group and the needs of the company well
You supply the knowledge of the environment and we supply everything else. Together we create the best program to meet your needs.
All of our programs are naturally adaptive – each participant can experience a different learning journey depending on their individual subject matter knowledge and needs. This increases the motivation to actively participate.
Tatra banka - leadership program R(e)BeLeader
Katarína Reisenbuchlerová, HR, Tatra banka:
"I had a dream of putting together certain concepts before, I just couldn't and didn't know how to do it myself. But thanks to Martin Chmelař, Tomáš Tureček, Jindro Lukes and other people from the Red Button network such as Honza Mašek or Luboš Malý, it works great. Thanks a lot for that, it's been a five-year collaboration and I've learned a lot from each of them!"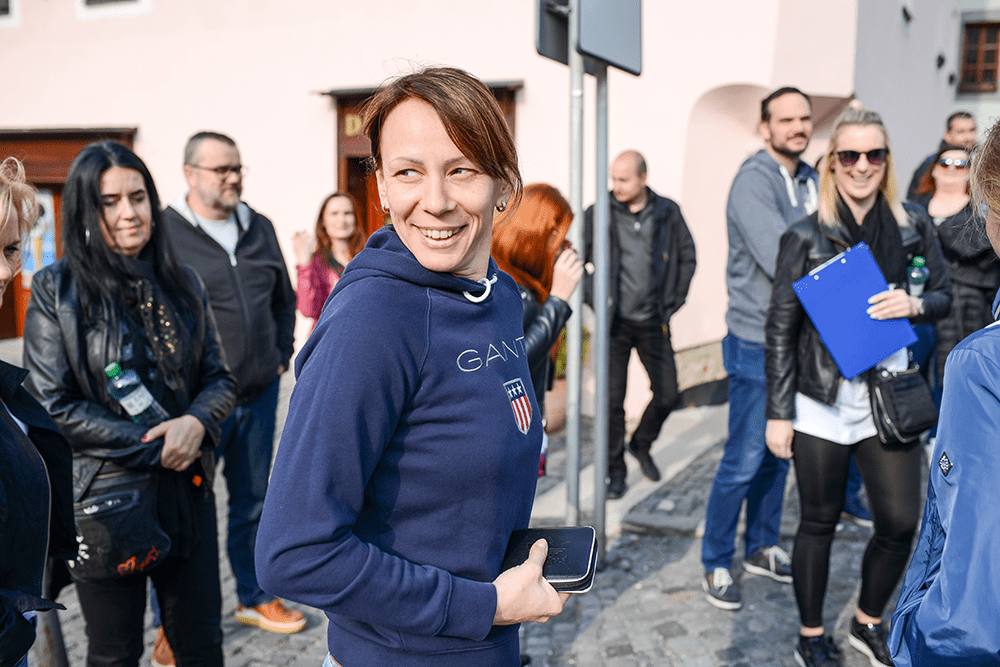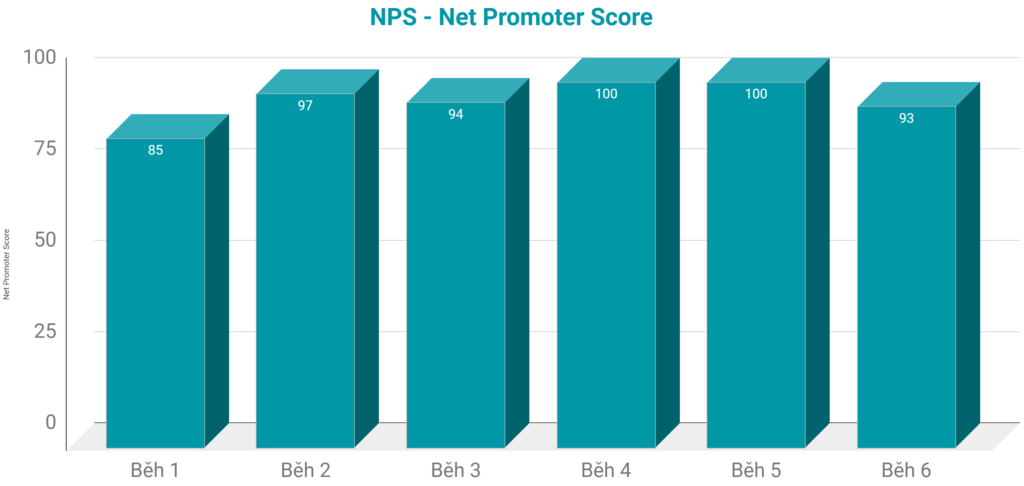 Erste Group Bank - Agile coaches development (organizational level coaches)
Brigitte Raschka-Seidl, Programme Director , Erste Group Bank:
"The development program was very well received by all participants. The most important aspects were the very well-structured content, the highly interactive training methods, the quick response to the needs of the participants, and the willingness to share experiences openly. The training objectives were fully met, although we were forced to switch to a remote environment shortly before the first module started. Throughout our ongoing collaboration, RainFellows have always demonstrated tremendous expertise in all topics related to agility, great flexibility and adaptability to emerging needs, and an excellent collaborative approach.

Due to the positive experience and great success, we have decided to start the 2nd recruitment of the program. We can recommend RainFellows to anyone looking for a reliable, knowledgeable, and flexible partner!"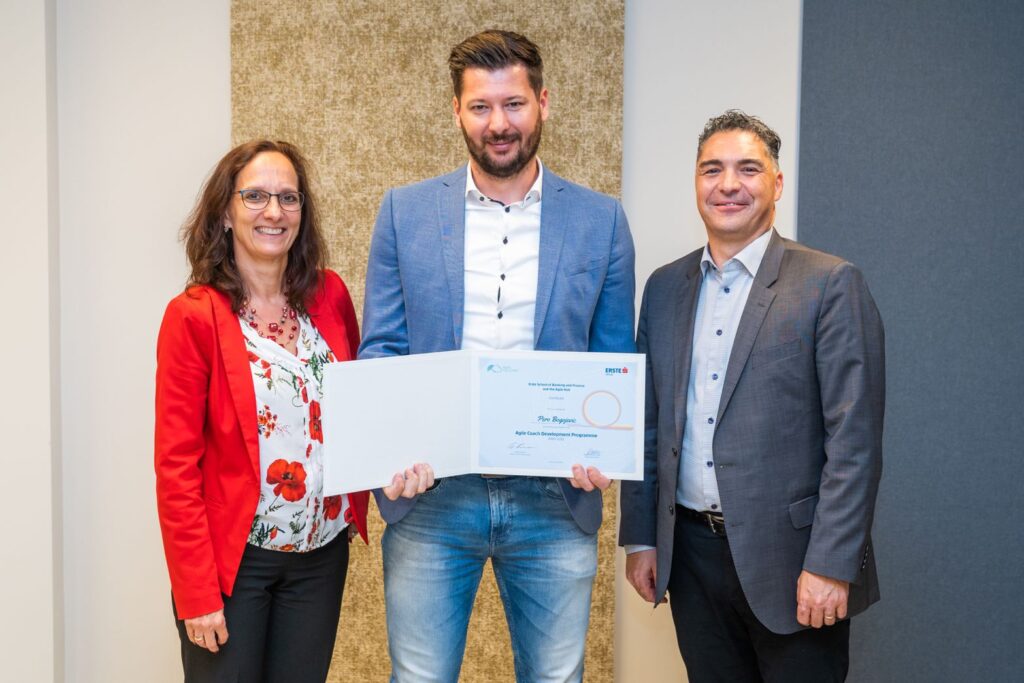 Komerční banka - community education KBSense
Filip Hájek, Head of L&D, HR Komerční banka:
"I have never seen so much concentrated intelligent and constructive energy in any other community. No matter what table I sat at in the evening, there was always a great flow – ideas for improvements were flying through the air, and people were networking, sharing experiences about the collaboration between Central and Distribution…"
What might the final program look like?
Is the goal to inspire the participants? To build skills? To change behaviors and attitudes? Or to shake and disrupt internal beliefs? Goals influence what the subsequent program will look like. Different goals require different techniques.
Example 1 - program RBLeader, Tatra banka
The goal of the program: to transform leaders to a culture of "We and Together" together with the values of Partnership and Courage.
The 7th run of the program since 2017 for the Slovak Tatra banka and Raiffeisen banka, which has so far been completed by about 330 managers (from B-1 to B-3).
The program has a demonstrable impact on changing the corporate culture in both banks.
One run = 50 attendees, 6 months, 6 topics, 23 Quests, 5 lectors, 8 guests.
Example 2 - Agile Coach Development Programme, Erste Group Bank
Goal: to prepare Team Agile Coaches for a role where they develop the entire organization – both in skills and attitude.
2 runs of the program starting in 2020 for Erste Group, through which 32 Agile coaches with great potential have passed.
One run = 16 participants, 9 months, 3 thematic modules, 6 need-driven sessions, 16 Quests, 2 trainers, 6 guests.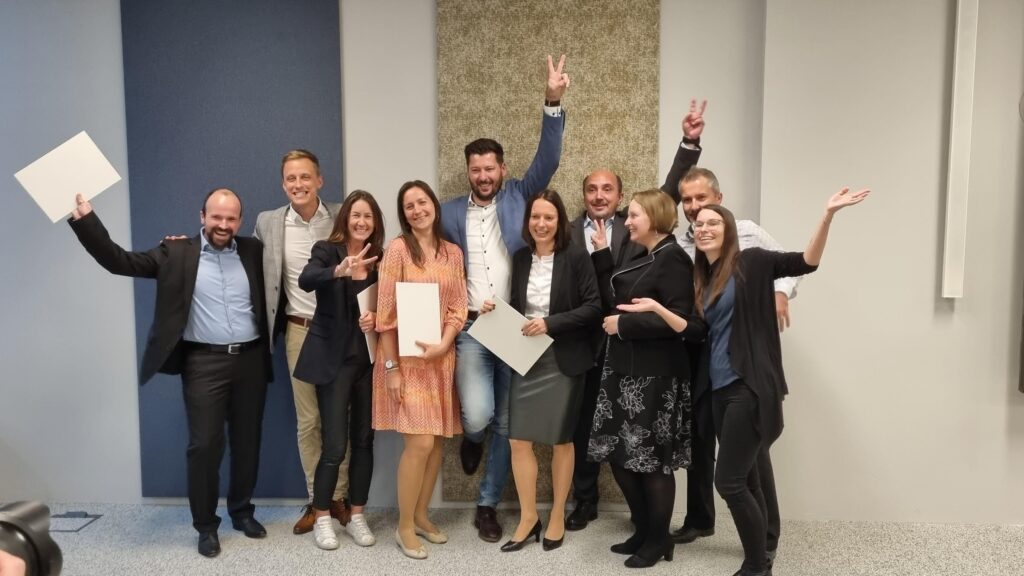 Example 3 - Community education KB Sense, Komerční banka
Goal: To start community talent education at Komerční banka so that participants create their own content, support each other and get to know the company through internships and peer mentoring.
The 2nd run of the talent program at Komerční banka.
The central theme is the Learning Organization (L.O.) and building L.O. ambassadors across the bank.
One run = 12 months, 6 guided topics, 2 physical meetings, countless unguided topics during online meetings.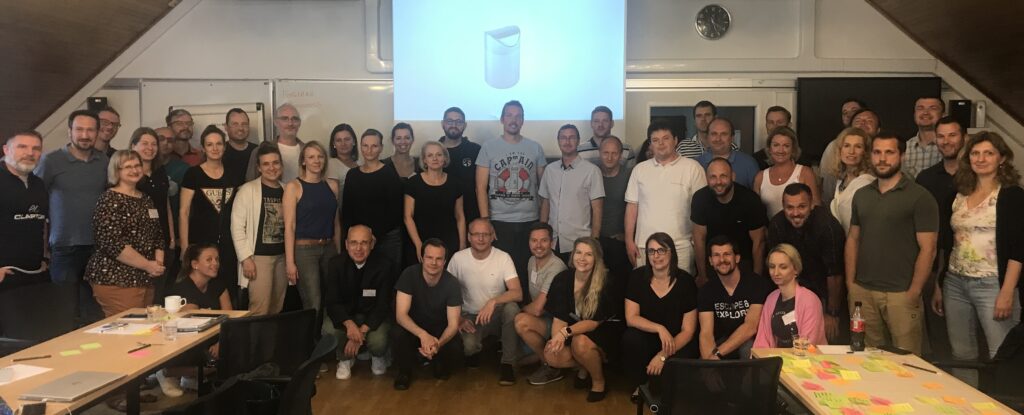 Want to learn more or create a tailored program for your company?
Contact Tomino and Marty, who are experts in our programs and will be happy to choose the best solution for you.