We are building successful companies and teams
We are RainFellows and we help companies and their leaders to become more productive and efficient using Agile and Lean methodologies. By engaging people across internal borders, we build a culture of collaboration, openness and better communication. 
More about Rainfellows
What is our approach?
People first
We bring people together and they embrace a change (transformation) of company processes. How? People need to change their mindset and understand why and how the change happens. We elevate company culture from "they have decided" or "I know the best" to the level of WE and TOGETHER.
Strategy and focus
We align teams and management by co-creating strategy together. Long term focus on unique vision, short term execution and quarter strategy evaluation keeps everybody pulling the same end of the rope.
Agile and Lean
We fine-tune company processes using Agile and Lean methods. Company as whole obtains ability to gain advantage from unpredictable changes. Agile companies report more satisfied customers (higher NPS) and motivated employees (eNPS).
How we increase your business productivity

Business driven IT (Agile / Lean)
Actual trends (Industry 4.0) suggest every company will become technological in very near future. We successfully integrate the two worlds of IT and business. Over 15 years we have been mastering Agile and Lean methods implementation especially in complex environments. We will share our practical experience from our projects including own startups where we apply the same principles. First step: Agile workshop.

Leadership and employee motivation
Paradoxically, fast technological progress highlights how important are people for company success. Stop complaining about lack of people on the market and start thinking how to attract great ones. Great people seek great environment build by great leaders. Together we elevate company's culture from complains and finger pointing to culture of WE and TOGETHER.

Innovating multi-million company
You can grow from a small idea to a big corporation only via constant improvement and innovation. At the same time companies get stuck in their status quo. The culture and processes settle in a standard way of working and thinking. If you don't evolve you are going to disappear. We are members of start-up committee and respected mentors for start-up incubators and accelerators. We share our experience from our own start-ups.

Effectivity and co-operation across the company
We are living the age of busy-ness. Everyone feels overloaded with several agendas, we switch between hundreds of tasks, we receive thousands of emails and notifications every day. As a consequence, we often hear from teams: "We need more people, time and/or money". It is actually not about adding something more (people, time, money), it is about doing less (less context switching, less work in progress, fewer walls in cooperation among people). It typically leads to 30% - 70% increase in productivity. First step: Lean workshop.
References
The guys at RainFellows beautifully combine the technical/knowledge side of things with the art of working with and for people. The result of cooperation does not mean only inspiration "how to do it", but a real delivery of change. After all, they are "friends in the rain, aren't they":) My last experience was consulting with Jan on the company-wide offsite program. We refined the goals together and then designed the individual parts in every detail, including timing, potential bottlenecks or ideas for gamification. Thanks for the frantic efficiency.
Martin Bazala
CEO, Raynet
RainFellows are professionals with really diverse skillsets that a lot of the growing companies really need. With RainFellows we've been able to introduce Agile software development and the Agile way of managing the whole company. This was a crucial part of what we needed in order to transform from a local to a global company.
Petr Svoboda
Owner, ShopSys
I would like to thank you for the wonderful day you've spent with us. Even on the day after I was still talking to a couple of people about what kind of a "non/training" it was. Everyone and I really mean 100%, was thrilled :-) What made people so enthusiastic about it was the funny and relaxed way of doing it, the way they achieved the result by themselves, with their own decisions. At the same time, they had the opportunity to see the real consequences of the changes they made. Also, people now have the drive to change things based on what we created as outputs in the second part of the training. So we're going to do it.
Petr Fučík
Director of Data division, Copy General
When we were looking for a supplier that would help us understand what the Agile way of working means, we found RainFellows. And it was an incredibly useful discovery - they work in a playful interactive way thanks to which you understand principles of Scrum, Lean, what is Kanban, and much more. We value their positive approach and the energy they put into their work. They really understand Agile and also have a lot of experience, not only from the IT world. Everything they do is always tailored to our needs, we have fine-tuned a lot of activities iteratively so even what they deliver is done in an agile way. Participants of the courses, workshops, and mentoring meetings now have the desire to work in an agile way. I would recommend RainFellows to every company that is serious about their Agile transformation and wants real experts that will help along the way.
Eva Jedličková
Guarantor of the Agile Academy, Česká spořitelna
About two years ago I started in a department that was in a very gloomy mood. Today the department is twice as big, full of people with great energy. For all that I thank RainFellows. They are not only there for you for the Agile transformation but it's obvious that they are able to dive deep into any topic from the organizational and company leadership and help you deal with it well.
David Pěknic
Group Head of R&D, Fortuna Game a.s.
We have worked with RainFellows when building our team of Scrum Masters, setting up open communication in our company and also when we needed our people to experience Agile on one of their practical workshops. I appreciate their ability to give direct feedback whenever the situation requires it. They always share their observations followed by best practices. Their positive attitude and enthusiasm are a great inspiration for us.
Miloš Ohlídal
Head of R&D ITS CZ, Siemens Mobility, s.r.o.
Our managers attended a set of workshops with RainFellows to (re)start the Agile way of working, then we had the Agile transformation in our pilot team and from that point on we've worked together via mentoring and strategic problem-solving workshops focused on specific topics. The result is much better alignment between R&D and Product management, we have our architecture and also organizational framework ready. It also helped us discover the need for a new key role and roadmapping process. Thanks to all these workshops and discussions we now have a lot of valuable outcomes we can work with going forward.
Marek Novotný
R&D Director, ComAp
Thanks to the collaboration with RainFellows we've created a new organizational model, based on Spotify that is now described in our internal Agile Playbook. They helped us in defining new roles (PO, Agile coach, Tribe Lead, Tech Lead, Chapter Lead) in the Agile organization and they helped us with the hiring process for Agile coach. They were with us when we kicked off our new Squads and through mentoring they supported our internal Agile coaches and other key roles (Tribe leads, B-1, and Product owners).
We have been cooperating with RainFellows for quite long time. They help us to improve our Agile software delivery for our Scandinavian customers. I really appreciate their ability to trigger "aha effects", they align different people around same goal and they are able to decompose complex issues into small, executable steps with strong positive impact.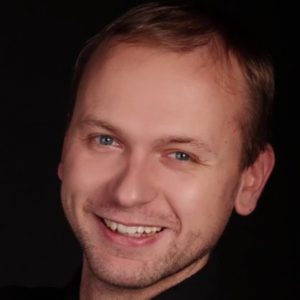 Petr Janiurek
Senior Project Manager, Tieto
Thanks to guys from RainFellows Agile project management has become one of the cornerstones of our company culture. Without them it would take us additional 10 years. 
Tomáš Vránek
CEO, ICE industrial services
Lean&Agile coaches provided their experience and tools when Faurecia decided to build an Agile software development team to create a new Just-In-Time solution for their production plants. As a result we got: autonomous distributed Agile development team in 3 months, team productivity increased by 50% in 5 months, development team integrated into the end-to-end value chain, sustainability – continuous improvement built into daily work.

Philippe Hocqueloux
Manager, Faurecia
After experience from your Lego Car game we started iniciatives which resulted in reduced lead time of certain production from 42 days to 28 days, heavy stock reduction, almost double productivity, … and financially speaking we start seeing a light at the end of the tunnel. The Lean Game was the perfect experience with the perfect timing !!!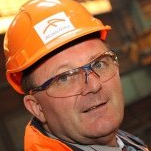 Dirk Stroo
CEO, ArcelorMittal Frýdek-Místek
Summer 2013 RainFellows coaches were hosting a great one-day workshop for my team on the agile practices. It was really an eye-opener for most of the team-members and helped us to start our journey into agile world. Their approach was both out-of-the-box and inspiring. I would recommend their service to anybody thinking of moving ahead with agile transformations.

Mikko Arjanmaa
IT Development Manager, UPM Raflatac
It's not easy to explain Agile principles and techniques, really. It has to be experienced. And that is happening during RainFellows workshop in very interactive and interesting way. RainFellows are positive, full of energy and the most importantly - they deeply understand the topic. They are professionals. Thanks!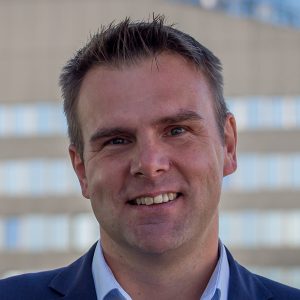 Petr Mašek
Future Bank Accelerator, Česká spořitelna (Erste Group)
Founders of RainFellows
Jan Krchňák
Cheerleader
Jan has a passion in games, by his words - "it's fantastic educational tool". Jan energizes everyone around him, people are quickly interested in what he says and they are willing to explore more.
Martin Chmelař
Strategist
Martin is a great coach and brilliant strategic thinker. He navigates others to figure out answers and help themselves.
Tomáš Tureček
Activator
Tomas solves complex problems with simple tools. Thanks to his support people can quickly find way forward and are motivated to take immediate action.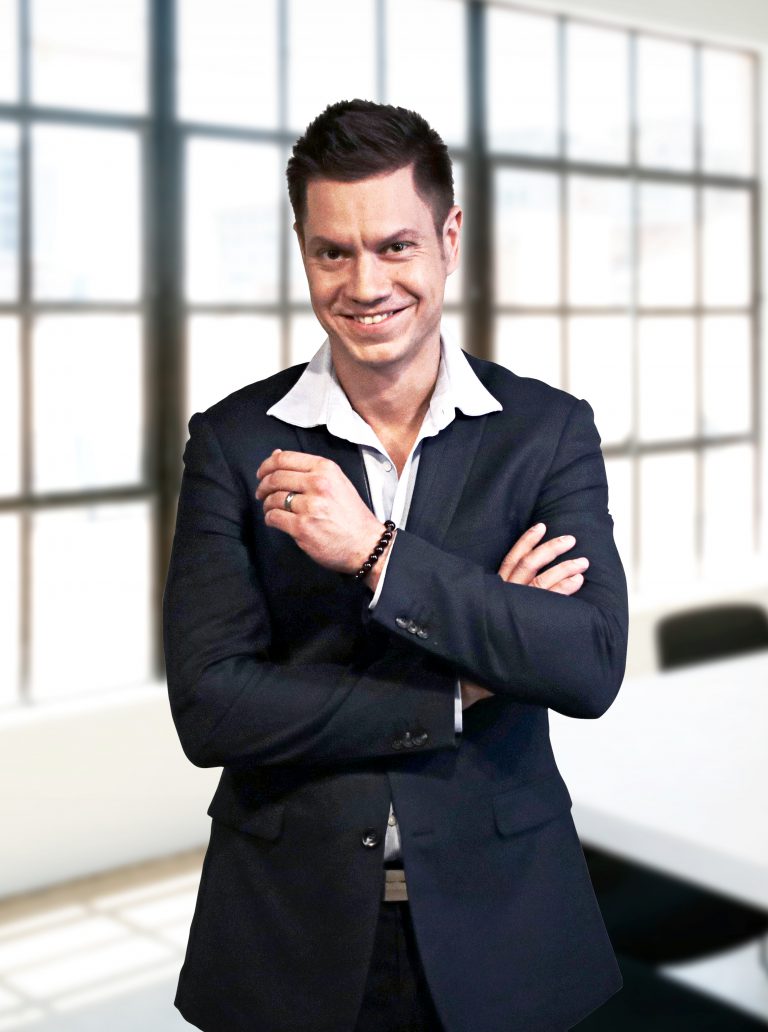 Roman Šmiřák
Leader
Roman is the RainFellows leader. He has great ability to listen and ask the right questions. His passion energizes people. His strongest skill is connectedness - he connects people, needs and good result.
Good advice that costs you one click
Whether you have a topic that you need to talk about or just a question regarding our services, we're here to discuss, help or point you in the right direction. Just leave us a message or call us at 724 748 425.